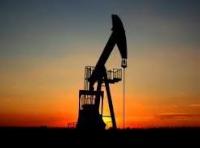 Canacol Energy Ltd. says that Mr. Jason Bednar has been appointed the permanent Chief Financial Officer of the Corporation effective today. Mr. Bednar has been serving in the capacity of interim CFO of the company since June 1, 2015, following a leave of absence of George Gramatke.
Jason Bednar is a director of the Corporation and has been the Chairman of its Audit Committee from inception until June 1, 2015. Michael Hibberd will remain as the new Chair of the Audit Committee of the Corporation. Mr. Gramatke will remain available to the Corporation on a consulting basis, as required.
Jason Bednar commented, "I am very pleased and excited to continue in this role. Not only does Canacol have a suite of exceptional assets that we will continue to grow, but it also has an exceptional executive and staff that I am proud to be a part of."