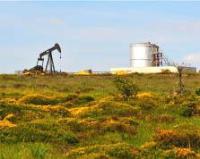 LGO Energy plc provides an update on Corporate activities following its announcement on 19 October 2015 concerning the loss of well GY-678 at the Goudron Field in Trinidad.
As previously announced, the loss of well GY-678, the downhole equipment it contained and the anticipated production from that well, has significant cost implications for the Company.
Delays are occurring in settlement of the remaining capital costs of the recent drilling program, in particular well GY-678, amounting to approximately US$4 million, for which the Company requires BNP Paribas (the "Bank") approval to release specific funds previously drawn-down.