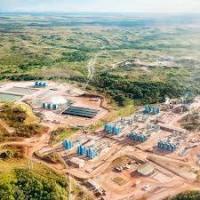 Pacific Rubiales Energy Corp. is changing its corporate name to Pacific Exploration and Production Corporation. The name change reflects the Company's broader focus in Latin America as the Company's production base continues to be diversified away from the Rubiales Field.
The new name emphasizes the Company's strategy which is focused on sustainable growth in production & reserves and cash generation within a diversified portfolio of assets. The Company asset base is allocated across seven countries including Colombia, Peru, Guatemala, Brazil, Guyana, Papua New Guinea and Belize.
The opening up of the Mexican energy sector to foreign investment provides a very large opportunity that is well aligned with the Company's core expertise and track record in light and heavy oil exploration and development, as the leading independent Latin American focused E&P company.