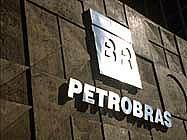 Regarding Standard & Poor's announcement of its new rating on Thursday (September 10), Petrobras reiterates that the medium-term fundability of its projects has been assured through loans taken out this year from financial institutions in Brazil and other countries.
The company also clarifies that its loans do not contain any clauses linked to credit ratings. In other words, the downgrade will not cause any alterations to contracts in effect.
Petrobras has been taking a series of internal measures to improve its production and management processes so as to reduce costs and thereby enhance its competitiveness. By 2019, the company forecasts that it will be able to reduce its operating costs by around US$12 billion. The measures taken include a reduction in investment volumes (Capex) and prioritization of the exploration and production segment, as provided for in our new Business Plan.