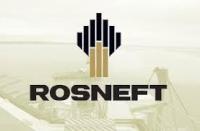 Rosneft Brasil and PetroRio received approval by the Brazilian National Petroleum, Natural Gas and Biofuels Agency (ANP) for the Rosneft Brasil transaction to acquire additional 55% in the Solimoes project. Under the agreement the final completion date of the purchase and transaction shall be agreed between PetroRio and Rosneft Brasil and is expect to occur within 30 days.
The finalization of the transaction will lead to Rosneft Brasil receiving 100% control and full operatorship in the Solimões project to the company.
The Solimões project establishes Rosneft in Brazil, a country with major upstream growth opportunities and synergies with Rosneft operations in Venezuela.
Rosneft has a vast experience in managing remote drilling and seismic operations, which the company will implement in the realization of the Solimões project. Post exploration Rosneft expects to use its expertise in onshore production of oil and gas.