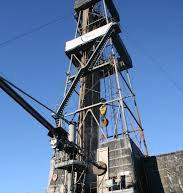 Cadogan Petroleum has appointed Guido Michelotti as its Chief Executive Officer and as a Director. An Oil & Gas executive with over 30 years' of experience in total, Mr Michelotti spent more than 10 years in senior executive roles with eni, leading e&p companies and overseeing equity production of hundreds of thousands of boe per day as well as managing major related projects.
He has had extensive exposure to leading organisations, having worked successfully with members of Cabinets, senior representatives of the Authorities, executives of IOCs and NOCs and financial institutions. He has broad international experience, having worked in Libya, Egypt, UK, China, Italy and Switzerland, and managed assets in multiple countries in North Africa, the Middle East and Central Asia. He also has a deep knowledge of all phases of the e&p cycle having managed at executive level in different times of his professional career, Exploration, Development, Research and Technology, International Negotiations, besides being accountable for the P/L of multi billion dollar assets. Mr Michelotti was for the last 18 months the CEO of Schwarzfield Energy Fund, a €1 billion, Luxembourg based, Private Equity fund.
The Board looks forward to working with Mr Michelotti, confident that his appointment will contribute greatly to the Company's future success.