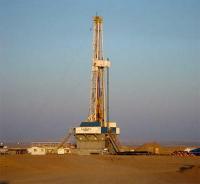 Caspian Energy Inc. has been advised that developments have occurred with respect to its wholly-owned subsidiary, Aral Petroleum Capital LLP (Aral).
As noted in Caspian's management information circular dated November 12, 2014, Aral has a number of outstanding trade payables that it has been unable to discharge due to its limited operational cash flow. Batys-Munai LLP (BM), one of Aral's trade creditors, initiated litigation in Kazakh courts in July 2015 against Aral in respect of overdue trade payables in the amount of approximately US$0.54 million. As a result of the litigation, Aral's access to its bank accounts is restricted, and any funds received in such accounts are required to be preferentially distributed to BM until its outstanding payables of US$0.54 million are satisfied.
The only currently committed source of funds available to Caspian and Aral is through a US$10 million loan facility dated May 21, 2014 and amended August 20, 2014 (the "Interim Loan") between Aral and The Sixth Energy Limited (Sixth Energy), a principal shareholder of Caspian.