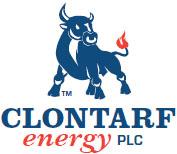 Clontarf Energy plc holds a 3% over-riding royalty in Peruvian Block 183 in the central Peruvian forested foothills. This 3% over-riding royalty is capped at US$5 million per oil and / or gas discovery and US$10 million in total. This block was won by Clontarf Energy s Peruvian subsidiary in the 2010 bid round, signed in 2011 and farmed out to Peru Oil & Gas Exploration Limited ( POGEL ) in August 2013. The company is pleased to report that POGEL has now attracted a leading partner to further exploration of the block and development of any commercial oil or gas discoveries.
Union Oil and Gas Group (UOGG), a subsidiary of Union Group, a privately held company that invests in natural resources and infrastructure in Latin America, has acquired control of 80% of Hydrocarbon Exploration Peru Ltd ("HEPL"), a British company which owns 100% of Peruvian onshore oil and gas Block 183 in the Mara on Basin.
UOGG now has the principal role in all technical decisions regarding HEPL, a qualified exploration and production company that is qualified by the Peruvian authority Perupetro, and its asset Block 183.