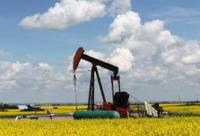 Condor Petroleum Inc. has reached a total depth of 3,992 meters on the KN-501 Primary Basin well located on the Company's 100% owned Zharkamys West 1 Territory in Kazakhstan.
Numerous gas shows were encountered while drilling the main hole section from 3,530 meters to TD, although no commercial hydrocarbon reservoirs were identified. The quality of reservoir rock penetrated in the Company's play opening KN-E Primary Basin discovery was not present in KN-501 and the well will be abandoned.
KN-501 results confirm that the Company's high resolution 3D seismic can identify sedimentary units and variations in lithology within the Primary Basins. Additionally, the well data will aid in assessing the risk of reservoir potential in both the remaining Primary Basin and Pre-Salt prospects that have been mapped from the 3D seismic.