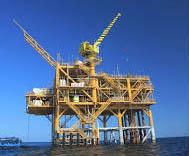 Dragon Oil publishes an update on the drilling activity and production numbers for 1H and June 2015 in the Cheleken Contract Area, Turkmenistan, and exploration activity in Block 9 in Iraq.
Turkmenistan
Since the previous quarterly drilling update published on 21 April 2015, Dragon Oil has the following update on the drilling programme:
Post completion of the Dzheitune (Lam) 22/194 well by Land Rig1 in December 2014, an additional perforation was performed in late May followed by jet pump application in early June resulting in current production of 1,398 bopd.
Production has been added through additional perforations in certain existing wells as well as four jet pump installations in the area.
The Caspian Driller is expected to commence operations in 3Q 2015.