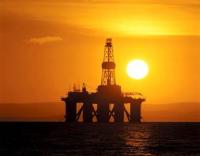 Faroe Petroleum says that drilling has reached target depth on the Wintershall operated Kvalross exploration well in the Barents Sea.
The Kvalross exploration well 7224/2-1 was spudded on 11 January 2016 and reached a total vertical depth of 2,917 metres in the Lower Triassic Havert formation.
In the main Kvalross target hydrocarbon shows were observed, but not in good quality reservoirs. No commercial discovery has been made.