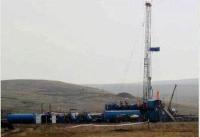 Frontera Resources Corporation has signed a strategic Memorandum of Understanding with Ukraine's national energy company, National Joint Stock Company Naftogaz of Ukraine.
The MOU serves to establish a focused joint effort to work together in upstream exploration and production projects in Ukraine, as well as to study the possibility to bring liquefied natural gas to Ukraine from Frontera's ongoing work in Georgia where it has identified combined prospective natural gas resources of as much as 12.9 trillion cubic feet (365 billion cubic meters) of gas-in-place, with as much as 9.4 trillion cubic feet (266 billion cubic meters) of recoverable prospective natural gas resources at the Mtsare Khevi Gas Complex and Taribani Field Complex. These natural gas resources were recently announced by Frontera earlier this year and confirmed in reports by the U.S.-based independent consulting firm of Netherland, Sewell & Associates.
The MOU was executed by Andriy Kobolyev, Chairman and Chief Executive Officer of Naftogaz of Ukraine, and Steve C. Nicandros, Chairman and Chief Executive Officer of Frontera. The signing took place in Washington, D.C. during the first U.S.-Ukraine Business Forum, hosted by the U.S. Chamber of Commerce in collaboration with the U.S. Department of Commerce.