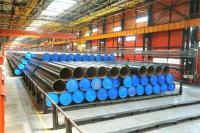 The Gazprom Board of Directors took notice of the information about the cost optimization (reduction) trends across Gazprom Group in 2016.
It was highlighted that Gazprom pursued the consistent policy of improving the cost management practices, reducing operating costs and maximizing the value for money ratio.
In an unstable economic environment this work is highly relevant, therefore Gazprom is using all possible means and exploring new opportunities for further cost optimization.