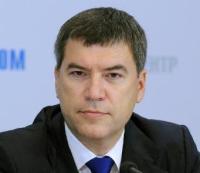 Alexander Ivannikov is appointed Head of Department 816 responsible for financial and economic policy of Gazprom. The Company also set up Department 839 to be headed by Alexander Dushko.
Andrey Kruglov, Deputy Chairman of the Gazprom Management Committee will supervise the Departments.
The restructuring is aimed at further improving the efficiency of the financial unit and introducing centralized management of Gazprom Group's cash flows to subsequently involve all the subsidiary companies based in Russia and abroad. This, in particular, is related to the implementation of President's assignment and Russian Government's directives, pursuant to which a single Treasury of Gazprom Group was established.