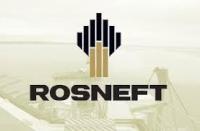 Vankorneft, a Rosneft's subsidiary, produced the 100 millionth ton of oil on the Vankor oil and gas condensate field launched in 2009. Advanced engineering solutions across all the stages of drilling, pumping, processing and transportation of Vankor crude contributed to the high output. Vankor has one of the industry-highest oil recovery factors, with the daily output of over 60,000 mt of crude.
Oil is being produced via 395 wells across 41 clusters. Crude is processed to reach commercial quality on facilities with unique parameters. They are: a 25 mln mt annually central crude collection point and a preliminary water discharge unit (UPSV-South) of over 15 mln mt crude annual capacity; the construction of another facility, UPSV-North, is being completed.
The transportation is carried out via the company's proprietary 556 km long pipeline Vankor-Pupre with four oil pumping stations on it. Vankor's infrastructure includes over 400 km of infield pipelines, 120 km of roads and over 1,400 km of power transmission lines. All the crude produced on the Vankor field complies with the commercial oil requirements and is delivered for transportation across the main oil pipeline system to the crude oil delivery and acceptance point Vankorsky.