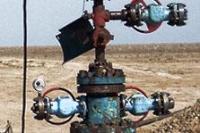 Roxi, the Central Asian oil and gas company with a focus on Kazakhstan, is pleased to further update the market with news of progress at its flagship BNG asset.
Shallow Wells
Well 143
Roxi is pleased to announce a new discovery at the MJ-F structure located towards the North of South Yelemes field at BNG.
Well 143, was spudded on 1 April 2013, and in June 2013 was drilled to a depth of 2,750 meters, 250 meters deeper than the original planned depth. The well targeted Jurassic Callovian sands at a depth of 2,170 meters with a secondary objective in the Cretaceous Valanginian limestone at a depth of 1,935 meters.
Roxi now believes there are three main intervals of interest, at 2,193, 2,216 and 2,692 meters. Additionally, a fourth interval of interest at 2,088 meters has been identified from core samples.
Despite experiencing a number of failed well tests we persevered with the well and following a work-over to remove excess drilling fluids from the well we are pleased to report oil has flowed from intervals at 2692 meters and 1935 metres depth.