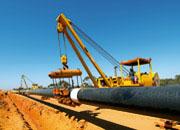 Saipem informs that late in the evening of July 8th it received notification of the termination for convenience of the South Stream BV contract.
The termination for convenience is a standard contractual clause which provides for the termination of the agreement in the absence of a contractual breach, with compensation determined in accordance with the terms and conditions of the contract.
Saipem confirms that the pipelaying vessel Castoro 6 was in the process of mooring in Russian waters to start pipelaying activities.