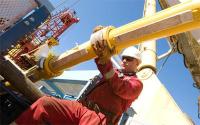 Technip was awarded by Unipetrol a.s. an important(1) contract on lumpsum turnkey basis, covering the engineering, procurement and construction (EPC) of a new Polyethylene Plant (PE3) in the complex located in Litvinov, Czech Republic.
Based on INEOS technology, the new unit will have a capacity of 270.000 t/y high density polyethylene.
Technip's operating centers in Rome, Italy, and Lyon, France, will execute this contract, scheduled to be completed in the middle of 2018.
Marco Villa, Technip Region B(2) President, commented: "This award confirms Technip as one of the world leaders in the petrochemical field. At the same time, it further strengthens our presence as key EPC contractor in the Eastern European market. In addition, this reflects another successful step in our cooperation with Ineos."