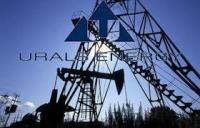 Urals Energy PCL is pleased to announce that the planned annual tanker shipment for export from Arcticneft on Kolguyev Island has been completed successfully. The tanker has left Kolguyev Island with 27,504 tons of crude (an equivalent of 217,282 barrels).
As announced on 29 May 2015, the Company entered into a secured short-term loan agreement with Petraco Oil Company Limited. The re-payment date for the US$6.0 million received from Petraco under this agreement is linked to the shipment of this tanker.
This indebtedness is anticipated to be settled in the coming few weeks.