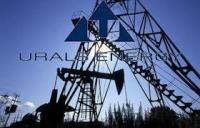 Urals Energy is pleased to provide the following operational update:
Petrosakh
The Company announces that production testing at Well #54 at Petrosakh has been completed. The well is flowing at a stabilized rate of 350 barrels of oil per day ('bbls/day'). This raises total production at Petrosakh to 1,464 bbls/day, compared with an average of 1,088 bbls/day for the six months ended 30 June 2015 (a 34.5% increase).
The Company is in the process of demobilising the drilling rig and this will be moved to the site of Well #109, which is expected to be spudded at the beginning of November 2015.