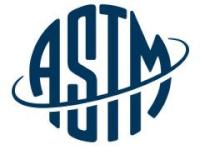 ASTM International has announced that it is a supporting partner of the SPE Offshore Europe Conference and Exhibition 2017, Sept. 5-8, at the Aberdeen Exhibition and Conference Centre, in the UK.
SPE Offshore Europe is recognised by offshore exploration and production professionals as one of Europe's leading petroleum events. The conference will explore the most significant technologies, allow for direct engagement with technical experts from more than 1,000 exhibitors, and provide participants with technical insight and industry best practices.
"ASTM International is excited to be a supporting partner of SPE Offshore Europe," says Alistair Klein, ASTM director of business development for Europe. "We look forward to working with petroleum industry professionals interested in using high-quality standards and services."
The four-day conference and exhibition is expected to bring more than 50,000 global participants.