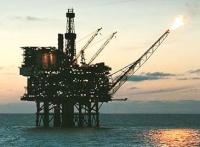 At ONS 2014 Wood Mackenzie releases its latest upstream estimates revealing that Norway has 10 billion barrels of oil equivalent (boe) of discovered natural resources yet to be developed. Despite being at different stages of evaluation, facing intense investor scrutiny and considerable technical and commercial challenges, Wood Mackenzie says over 60% of the resources could be commercialised - potentially adding US$106 billion (NKr 649 billion) to the country's oil and gas industry revenues.
The most recent upstream analysis from Wood Mackenzie shows that across Norway there are 10 billion boe of discovered but yet to be developed oil and gas resources. The 10 billion boe of undeveloped resources are held within 206 discoveries - ranging in size from under 1 million boe to the giant 2.4 billion boe at Johan Sverdrup – and spread across the Norwegian Continental Shelf, with half in the North Sea and the remainder divided equally between the Norwegian Sea and the frontier Barents Sea. Although the resources are at different stages of evaluation, Wood Mackenzie says over half could be commercialised and generate significant returns.
Mr James Webb, North West Europe Upstream Analyst for Wood Mackenzie explains: "We consider 4.8 billion boe likely be economic', 1.6 billion boe potentially economic and the remaining 3.6 billion boe not commercial and therefore will remain undeveloped. From this we estimate the volumes in the likely and potentially economic discoveries represent US$22 billion (NKr 135 billion) of potential value for companies in the sector and US$84 billion (NKr 514 billion) in tax revenue alone for the Norwegian government - excluding the profits of Statoil and the State Direct Financial Interest (DFI)."