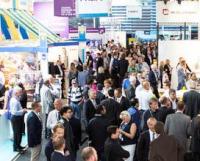 What a success! ONS 2014 exceeded all of our expectations – with a record breaking number of 91 682 visitors, 1380 wonderful exhibitors and a revitalised conference with 700 delegates participating every day.
We have succeeded in creating a forum for discussion on future solutions. The conference has been revitalised. Top presenters from all over the world has shared their insight more freely and braver than ever before. We are also very pleased with the new venues for the exhibition and the increasing support for ONS' comprehensive system for free public transportation, says President and CEO of ONS, Leif Johan Sevland.
ONS would like to thank our visitors, exhibitors, conference speakers and delegates, contractors and subcontractors, the royal family, politicians and ministers – and not the least: the people of Stavanger who once again welcomed all the visitors in a magnificent way.
Facts on ONS 2014 1 392 exhibitors 91 682 attendees – shattering the record of 60 000 from 2012 Revitalised conference with 700 delegates on an average per day Transportation – based on preliminary numbers we assume that at least 60 000 trips were made with the free shuttles and city buses Young – increased focus on the future of the industry; the young professionals, students and pupils Festival – the free after party in the harbour area was bigger and more professional than ever. 14 pavilions offered food and culture and more than 20 000 saw the concert and fireworks Summit – gathered 60 top government leaders and senior corporate executives from 22 countries. Here they discussed how current rapid changes affect geopolitical and business conditions for energy nations and companies.