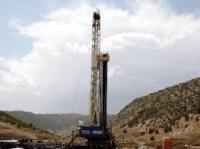 Gulf Keystone Petroleum is pleased to confirm that a gross payment of US$15 million (US$12 million net to Gulf Keystone) has been received by the Company.
This payment satisfies the Company's invoice for the month of November 2015 which, at the request of the KRG's Ministry of Natural Resources, was submitted on 19 November 2015. Following the payment, the Company's current cash position will be US$54.6 million.
Since December 2014, when the first payment to the exporting IOCs in the region was authorised by the KRG, the Company has received payments, totalling US$86 million gross for Shaikan crude oil export sales, including three consecutive payments for September, October and November.