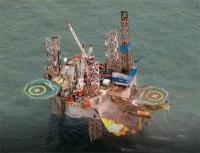 Independent Oil and Gas is pleased to provide the following funding and operational update regarding the upcoming appraisal well on Skipper.
Overview
Skipper well funding now secured.
The Company now has sufficient working capital for the next twelve months.
Loan Agreements signed with GE Oil & Gas UK Limited and London Oil & Gas Limited, part of London Group Limited, for an aggregate amount of up to £4.75 million.
Approximately £4.5 million of the well funding will be deferred until December 2016. Some of these agreements are still subject to completion of documentation.
Deadline on the Skipper Sale and Purchase Agreement extended to 21 December 2015.
Anticipated spud date for the Skipper well is late January or early February 2016.
A contract with a drilling rig provider and the well management service contract are subject to completion of documentation.