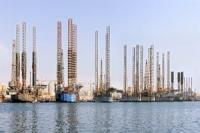 Lamprell issues the following trading update for the period from 27 August 2015 to date.
The Group continues to deliver strong operational performance across all of its facilities. All current projects are progressing well and Lamprell's yards are seeing high levels of activity. In the last few weeks the Company successfully completed the load out of the first pipe racks for the UZ750 project, which will be installed in Abu Dhabi, with other phased deliveries to be made in the coming months.
This project also achieved a major milestone by reaching two million manhours without a day away from work case, with the Jebel Ali yard now having operated for more than three years without a single day away from work case. The Group has seen further awards from Petrofac and as a result the original contract award of 26 pre-assembled racks has now grown to a total of 45 pre-assembled racks, units and modules.