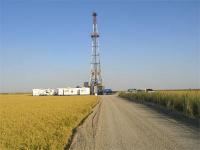 Pilot Energy Ltd says that, further to the Company's announcement of 28 October 2015, Royale Energy Inc. has announced a sale of its 100% interest in the Western Block to an undisclosed third party.
Under the terms of the Deed of Settlement & Mutual Release between the Company and Royale Energy, a US$350,000 cash payment will be required to be paid to Pilot Energy. This is in addition to the US$150,000 initial payment, which has already been received.
Pilot Energy will provide a further update, regarding the expected timing of receipt of funds, in due course.