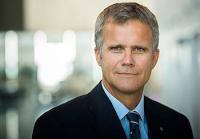 BG Group today announces the appointment of Helge Lund as Chief Executive and as an Executive Director with effect from 2 March 2015.
 
Helge is currently the Chief Executive Officer of Statoil, a $77 billion, international energy company, operating in 36 countries. Over the past 10 years, Helge has led the transformation of the business into one of the world's leading oil and gas companies. His decision to step down from Statoil to join BG Group has been announced today.
 
Prior to his 10 years as CEO of Statoil, Helge served as the CEO of Aker Kvaerner, an industrial conglomerate with operations in oil & gas and shipbuilding. He previously also served in the roles of Deputy CEO and Chief Financial Officer at the pharmaceutical division of Hafslund Nycomed, an industrial conglomerate.
 
Andrew Gould, Chairman of BG Group, commented: 
"Helge's track record speaks for itself. He has built a world-class exploration and production portfolio at Statoil, and the company is now widely admired for its technical expertise, financial performance and strong, values-based culture. Helge is ideally suited to lead BG Group in the next phase of its growth, and to accelerate the creation and delivery of value for our shareholders, while delivering the Group's business plans. The Board and I are delighted to have secured his appointment."
 
Helge Lund, incoming Chief Executive of BG Group said:
"BG Group is a Company with a strong set of assets and opportunities. I look forward to joining this organisation and working with BG's people to develop the Company's full potential."
 
Ahead of this appointment, the BG Group Board undertook an extensive global search, led by Andrew Gould. In light of that process, the Board has concluded that it is in the best interests of the Company and its shareholders to secure the appointment of Helge as Chief Executive given his strong track record, skills and experience.

The Board has approved a remuneration package that is competitive in the international oil and gas industry.  The package includes a conditional allocation of shares, along with salary, bonus, pension and long-term incentive awards.
 
The conditional allocation of shares is outside the Company's remuneration policy approved by shareholders at its Annual General Meeting in 2014. As such, it requires separate approval by shareholders. A specially convened general meeting will take place before the end of the year.
 
Andrew Gould commented further:
"BG Group has excellent prospects. We will have strong production growth and cash generation over the coming years from our projects in Brazil and Australia. To make the most of this potential, we need to build on our strengths in exploration and LNG and also become a world-class operator. The Company needs a proven leader from the oil and gas industry to deliver the exceptional opportunities available to it. We will be consulting with our shareholders and we are confident that they will be supportive." 
Helge Lund has served as CEO of Statoil, the Norwegian oil and gas company, since August 2004. Prior to Statoil, he was the CEO of Aker Kvaerner for 2 years, following the merger of Aker RGI and Kvaerner in 2002. He served in various executive roles including Chief Operating Officer of Aker RGI between 1999-2002, and Deputy Chief Executive and Chief Financial Officer of the pharmaceutical division of Hafslund Nycomed between 1993-98.
The principal terms of Helge Lund's employment contract are as follows:
A base salary of £1.5 million, fixed for the first five years of employment;
A 30% cash payment in lieu of pension;
A short term annual cash incentive worth 100% of base salary for target performance with a maximum payment of 200% of base salary;
An annual LTIP grant with a face value on award of 6 times salary;
A one-off relocation allowance up to a maximum net value of £480,000;
A 12 month notice period, with a right for the Company to make a payment in lieu of notice equal to 130% of base salary on termination of the contract (being 12 months' salary and 30% pension payment); and
A buy-out of unvested variable pay in BG shares up to a maximum of £3 million.
Helge will also receive a conditional Share Award, granted under the terms of the existing LTIP. The Share Award would be given on joining and would be subject to prior approval at a specially convened general meeting of shareholders expected to be held before the end of the year. Helge is not obliged to join BG Group if the Share Award is not approved. The Share Award at the date of grant would have a face value of £12 million, to be earned over five years. The vesting of shares under the award would be based upon personal performance criteria. The shares would vest in three equal tranches on the 3rd, 4th and 5th anniversary of the date of award. On vesting, 50% of each tranche (net of such number of shares as may need to be sold to cover any tax arising on vesting) would be capable of being sold, with the 50% balance being capable of being sold half on the 6th anniversary of the date of award and half on the 7th anniversary.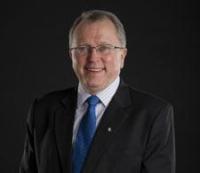 Ørstingen Eldar Sætre step into the role of acting CEO after Helge Lund resigned with immediate effect. Sætre has been part of Statoil's corporate governance since 2003, as chief financial officer (CFO) of 2010.
Since then, he has also served as Business Area President for Marketing, Processing and Renewable Energy (MPR).