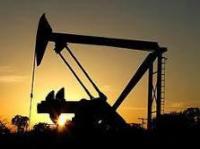 African Petroleum has completed the private placement, raising NOK16.5m (c $2m). This capital injection allows the company to continue to fund itself, while finding partners for drilling across its extensive offshore African portfolio.
The previously announced farm-down of an interest in CI-513 continues to progress, with completion expected following negotiation and government approval. The company is also in advanced discussions with several interested parties across the Senegalese and Gambian licences. Industry interest has been piqued by exploration success in Senegal (Cairn/FAR) and Kosmos (Mauritania) and we are hopeful of successful deals.
These funds are a stopgap to enable the company to complete farm-downs in a difficult market. With the share price and market sentiment where they are, it makes sense to raise as little as is needed in the short term (limiting dilution).