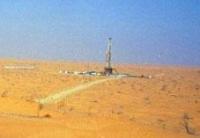 Cygam Energy Inc. has filed a voluntary assignment in bankruptcy pursuant to the provisions of the Bankruptcy and Insolvency Act (Canada). In conjunction with this filing, Hardie and Kelly Inc. has been appointed trustee of the bankrupt estate.
The Board of Directors of Cygam, on the recommendation of its Special Committee, authorized the filing of the bankruptcy as Cygam is not able to meet the obligations owing to its creditors or to fund the operations of the Company or its subsidiaries.
The Company also advises that the Directors of the Company have resigned, that the employment of the officers of the Company has been terminated and that the Company could be subject to a suspension of trading pursuant to the policies of the TSX Venture Exchange.