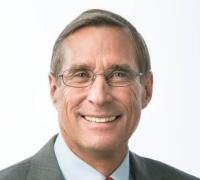 Evolution Midstream, LLC announced an initial commitment of $300 million from private equity firm EnCap Flatrock Midstream (EnCap Flatrock) and the Evolution management team. Launched in July 2015 and headquartered in Denver, Evolution offers a full suite of integrated midstream solutions to oil and gas producers operating across North America. The company currently is focused on greenfield and strategic acquisition opportunities in the Rockies, Bakken Shale, Permian Basin, Mid-Continent and Appalachia.
Services include natural gas gathering, processing, treating and compression; crude oil gathering, transportation and marketing; freshwater delivery and produced water disposal; and ancillary services including land acquisition and right-of-way negotiation, environmental and transportation services, and terminal startup, operation and management.
Evolution's management team is comprised of six founding partners, a group of energetic oil and gas professionals with diverse industry experience and a proven ability to execute on growth-oriented midstream projects.