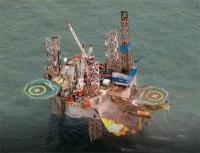 Independent Oil and Gas plc provides an update on its drilling plans on the Skipper licence and a funding update.
Highlights:
IOG is pursuing a contractor led funding approach to drill the Skipper commitment well, which is a strategic priority. The aim of the well is to retrieve core and oil samples in order to design the optimum field development plan. Skipper has independently verified gross 2C resources of 26.2 MMBbls. The appraisal well will also target two exploration prospects directly beneath the Skipper oil discovery which the Competent Person estimates may contain additional oil in place of 46 MMBbls.
IOG has received a rig proposal that includes a partial deferment of the costs and could allow the well to be drilled later this year, subject to full funding of the rig contract and the well permitting process. IOG continues to explore alternative funding arrangements and is in discussions with several contractors regarding the provision of well services and equipment on a full cost deferral basis and also with several parties regarding potential loan finance to bridge any funding gap relating to the Skipper commitment well.