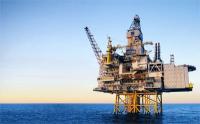 MYCELX Technologies Corporation, the clean water technology company providing patented solutions for commercial industrial markets worldwide, announces a trading update on its 2015 revenue and financial performance.
MYCELX has continued with its cost reduction measures and consequently, in line with the Company's previous guidance, the Company confirms that it will be at least cash neutral from operations in H2 2015. Net cash at year is expected to be not less than $3.7 million.
The Company now expects to report full year revenue for FY2015 that will be in line with that for FY2014, and will be in the region of $13.5 - 13.8 million (FY2014: $13.581 million). In response to continued weakening of the oil price during H2 2015, MYCELX's customers have increased focus on their own cost management and reduced their purchases of MYCELX media impacting the Company's ability to sustain its forecasted run rate.