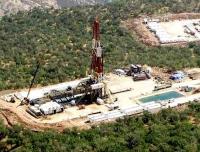 Niko Resources Ltd. provides the following updates:
The previously disclosed waiver of certain financial covenants and undertakings under the facilities agreement (as amended) with the institutional lenders of its US$340 million senior term loan facilities and a related forbearance agreement expired on October 15, 2015.
The Company is in negotiations with its senior lenders to extend the covenants in the third amendment to the facilities agreement and to extend the forbearance period in the forbearance agreement entered into on September 22, 2015, and expects to complete these negotiations next week. The Company has been advised that the senior lenders will not seek to enforce any of their rights under the amended facilities agreement during this period.