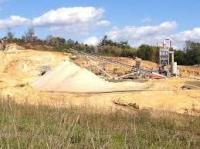 Select Sands Corp. announced that there will be no further closings under its previously announced private placement. On November 12, 2015 the Company has announced that in the first closing it sold 2,712,500 units (Units) at a price of $0.40 per Unit raising gross proceeds of $1,085,000.
Each Unit is comprised of one common share of the Company and one common share purchase warrant, with each whole warrant entitling the holder to purchase a further common share of the Company at a price of $0.60 for a period of three years after closing.
The Company has raised the total of $3,770,000 in the two financings.