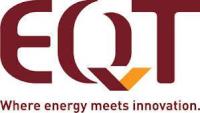 Alerian announced that following the close of business on Friday, September 19, EQT Midstream Partners LP will be added to the Alerian Energy Infrastructure Index.
EQT Midstream Partners operates natural gas transmission pipelines, storage, and gathering lines. Genesis Energy Partners LP will be removed from the index following the close of business on September 19.
The 30 constituents of the index will be rebalanced in accordance with the existing index methodology. Constituent additions to and deletions from the index do not reflect an opinion by Alerian on the investment merits of the respective securities.