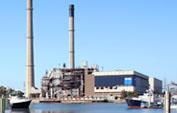 AGL Energy has sold back to the NSW Government a licence to explore for gas on the Central Coast.
This week AGL took advantage of the NSW Government's petroleum exploration licence (PEL) voluntarily buy-back scheme - announced as part of the NSW Gas Plan - and has sold PEL 5 which covered an area of 398 km2 from Wyong to Morisset.
AGL made the decision to sell PEL 5 back to the NSW Government after it was deemed not to be commercially viable.
'The majority of the surface area is covered by lakes and mining leases leaving only 10 per cent of the PEL area available for exploration,' said Scott Thomas, Acting Group General Manager Upstream Gas.