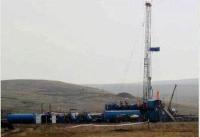 Frontera Resources Corporation provided an announcement of a significant upgrade to gas resources associated with its ongoing exploration and production efforts in the country of Georgia.
The Company recently announced that it had continued to advance its natural gas focus within its eastern Georgia holdings by combining the technical focus of its Mtsare Kheve Gas Complex and Taribani Field Complex into one integrated 2,000 square kilometer geologic unit called the South Kakheti Gas Complex.
In addition to gas resources previously identified for subsets of this combined area, Frontera's ongoing work recently concluded new estimation of as much as 135 trillion cubic feet (3.8 trillion cubic meters) of gas in place from reservoir targets found between 300 metres and 5,000 metres in depth. An independent assessment of Frontera's new internal estimates is now underway.