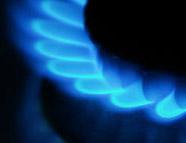 The Australian Petroleum Production and Exploration Association says that Australia does not need another politically motivated and costly federal parliamentary inquiry into the natural gas industry.
The Senate inquiry announced will cover issues which have already been exhaustively investigated by numerous independent or parliamentary inquiries.
A host of respected experts such as the Australian College of Learned Academies, the Royal Society in the UK, the NSW Chief Scientist and the Northern Territory's Hawke Inquiry have confirmed that shale and coal seam gas development is low risk when properly regulated.
The gas industry is confident that the facts will show an industry which is safe, responsible and enormously beneficial to Australia, especially to regional communities.