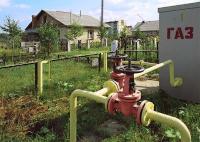 Public transport is becoming more eco‐friendy in Warsaw, Poland's capital. The municipal transport company of Warsaw, Miejskie Zakłady Autobusowe (MZA), has decided to add 35 articulated LNG buses to its vehicle fleet.
GAZPROM Germania ‐ a subsidiary of Gazprom Export LLC ‐ and Polish bus manufacturer Solbus are providing their expertise and invest in launching natural gas for transport on the Polish market. Already in October, the companies launched Europe's first 11 LNG city buses in the Polish city of Olsztyn.
Solbus, its distribution partner Lider Trading, and GAZPROM Germania successfully competed in a public tender issued by the city of Warsaw and were able to convince the municipal transport company of Warsaw of the environmental and cost benefits of using natural gas as a motor fuel. Solbus will supply MZA with innovative modern LNG‐powered city buses, and GAZPROM Germania will supply the LNG and invest in the necessary refueling infrastructure.
"Natural gas‐powered buses are a very tangible solution for eco‐friendly public transport in Warsaw. Natural gas as fuel is considerably cheaper. Using natural gas also makes us less dependent from oil", said MZA spokesperson Adam Stawicki.