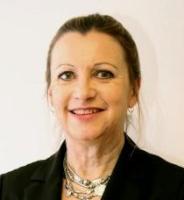 Ministers at tomorrow's CoAG Energy Council meeting must focus on the critical role that gas plays in the Australian economy, APGA Chief Executive Cheryl Cartwright said.
Gas is important for power generation and it is also a requirement for many manufacturing industries.
"The challenge for Ministers – and the nation – is securing sufficient gas supply to ensure this key role is maintained," Ms Cartwright said.
Development of the LNG export industry in Queensland and the lack of development of gas reserves in New South Wales and Victoria mean eastern Australia is facing a challenge to its domestic gas supply.
"Changes and improvements to market design and operations are fine but these adjustments don't address the fundamental question of accessing gas supply," she said.
"The industry is working closely with policy makers to improve the operation of the domestic gas market, but efficiency gains in the market mean little in the absence of meaningful quantities of gas being made available to Australian gas users."