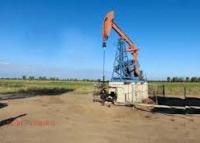 RH Petrogas Limited reported that the Plan of Development (POD) for the North Klalin gas and condensate field in the Kepala Burung Production Sharing Contract (Basin PSC), West Papua, Indonesia, has been approved by SKK Migas (Satuan Kerja Khusus Minyak dan Gas).
The POD was submitted following the discovery made by the North Klalin-1 well in 2011 and the successful appraisal by the North Klalin- 2 and 3 wells in subsequent years. North Klalin-1, 2 and 3 wells have since been put on production. The POD program involves the drilling of four new development wells and the construction of flowlines tying back to existing production facilities within the Basin block.
The additional gas production from the North Klalin field will be used to supplement internal fuel requirement for operation as well as to meet additional demand for gas in the local markets and to support the economic development around the Sorong area in West Papua. Francis Chang, CEO, said: "With the POD approval, the North Klalin field can now move into full field development.