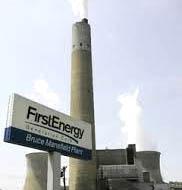 FirstEnergy Corp. has completed $6 million in new transmission projects and is evaluating additional system upgrades across its Ohio Edison service area to meet rising electric demand growth driven by the shale gas industry.
New facilities, including a high-voltage substation and transmission lines, were completed to accommodate new natural gas processing facilities and other energy-intensive operations in Ohio's Utica Shale region. The new customer facilities are projected to ultimately generate about 125 megawatts (MW) of electric load growth, the equivalent of adding more than 60,000 new homes to Ohio Edison's system.
"The shale gas industry is creating new jobs and helping restore economic prosperity to portions of our service territory," said Randall A. Frame, regional president of Ohio Edison. "Part of the gas industry's success relies on its ability to access safe, affordable and reliable electric power, and we are committed to meeting the demanding requirements of this fast-growing segment."