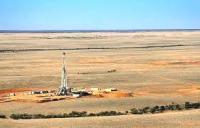 Senex Energy Limited and GLNG have entered into a series of major agreements for the development of the Western Surat Gas Project in Queensland.
Key points:
•Senex to receive $42 million in cash, plus a comprehensive suite of subsurface, production and other technical data that will accelerate and de-risk Senex's project for a successful Final Investment Decision, in exchange for the sale of the 77 km2 Maisey block within ATP 889 to GLNG •Senex to supply up to 50 TJ/day of sales gas from its Western Surat Gas Project to GLNG under a binding 20-year gas sales agreement (GSA) at USD JCC oil-linked pricing
•Potential shared use of existing GLNG water treatment and gas processing infrastructure •Raw gas sales and raw water disposal from Glenora Pilot agreed in principle to enable early gas sales
Commenting on the transaction, Senex Managing Director Ian Davies said the execution of the long-term agreements with GLNG's participants, industry majors Santos, Total, PETRONAS and KOGAS, delivers a clear commercialisation and financing pathway to enable Senex to proceed towards a Final Investment Decision (FID) for the Western Surat Gas Project. In addition, the bankable nature of the GSA will enable project financing at FID.