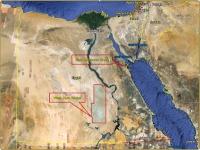 The Minister of Environment, Energy and Climate Change, Mr. Yannis Maniatis, and the Chairman and CEO of Energean Oil & Gas, Mr. Mathios Rigas, signed on Monday the 2nd amendment to the Prinos Concession agreement, which allows Energean Oil & Gas to sell its production from Prinos to an offtaker group of its choice, while until now the company had been obliged to sell to the local refinery.
Following the amendment, Energean Oil & Gas signed a six-year offtake agreement with BP Oil International, which from now on will purchase the entire oil production from the Prinos field in Northern Greece. Estimates based on production projections and current oil prices value the agreement at 500 million euros.
On behalf of BP, the agreement was signed by Carol Howle, Head of Supply and Trading Global Oil Europe and Finance. His Excellency, the British ambassador in Athens Mr. John Kittmer, honoured the ceremony with his presence.