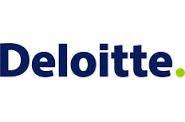 The number of fields which began producing oil and gas in the UK hit its highest level for five years in 2013, as a number of operators focused on development activity. This is according to the latest report into offshore activity from Deloitte, the business advisory firm.
The report, detailing activity across North West Europe over the last 12 months and compiled by Deloitte's Petroleum Services Group (PSG), found the number of UK fields which started production rose by 44% in 2013 (up from nine in 2012 to 13 in 2013). This figure represents the highest number since 2008, when 16 fields were brought on-stream.
Of the 13 fields brought on-stream last year, 84% were eligible for tax allowances, pointing to a positive industry reaction to the government incentives in place.
However, a total of only 47 exploration and appraisal wells were drilled on the UK Continental Shelf (UKCS) in 2013, compared with 65 in 2012 – a decrease of 28%. During the same period, the Norwegian Continental Shelf (NCS) saw a 41% increase in drilling activity.