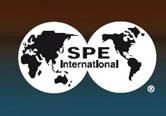 The Society of Petroleum Engineers' (SPE) 2013 Annual Technical Conference and Exhibition (ATCE) was held this week in New Orleans, Louisiana, USA, and brought together 12,028 oil and gas professionals from around the world.
"This year's ATCE ranked as the highest attended since 1999," said Egbert Imomoh, 2013 SPE President. "The event capped a year of tremendous success for SPE with a growing global membership, increased technical content, and strong financial performance."
The exhibition, encompassing 150,500 ft², featured 552 companies. Exhibitors came from 17 countries including Angola, Germany, France, Kuwait, Mexico, United Arab Emirates, China, Argentina, and The Netherlands, to showcase the latest technologies and services at one of the leading technical conferences in the E&P industry.
The technical program consisted of more than 350 peer-selected technical papers and represented all six SPE disciplines with an expanded focus on the projects, facilities, and construction (PFC) discipline. In addition to the comprehensive technical program, 21 training courses were held in conjunction with the conference.