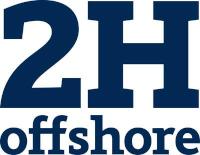 2H Offshore, an Acteon company, has been appointed by Heerema Marine Contractors (HMC) to engineer hybrid risers for Total's Kaombo Block 32 project. HMC, together with consortium partner Technip, were awarded the contract for the EPCI and pre-commissioning of the SURF scope for the Kaombo development by Total.
2H Offshore has been pioneering riser analysis, design and engineering for more than 20 years and with this capability and experience, 2H will perform part of the detailed engineering of the 18 Single Top Tensioner Risers (STTRs) selected for the Kaombo development.
2H will work closely with HMC as a part of an integrated design team, with 2H responsible for the engineering of the Buoyancy Tank, Upper Riser Assembly and Lower Riser Assembly packages together with Global Analysis and Systems Engineering of the risers.