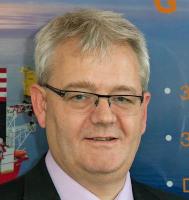 3sun Group has appointed Dene Heywood as commercial director.
Operating in the oil and gas and wind sectors both onshore and offshore, 3sun Group is an established supplier of control panels for offshore oil and gas subsea and platform applications, as well as the installation, inspection and maintenance of wind turbines.
Dene Heywood joins 3sun Group after 14 years as group finance director and company secretary for Gardline Shipping Ltd where he contributed to identifying and developing areas of growth within the business and was responsible for ensuring legal and regulatory compliance across multiple jurisdictions.