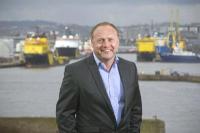 Great-Yarmouth based 3sun Group, a specialist provider of products and services to the global energy industry, has reported a turnover of £13.7 million for the financial year 2012/13.
The company's turnover increased almost three-fold from 2010/2011, going from £2.4million to £6.5million, and almost doubled from 2011/2012 with an increase to £11.4million.
Its projected turnover for the 2013/14 financial year is on track to be £25million, following the recent acquisition of RRC Controls Services, an established manufacturer of subsea control systems for the offshore oil and gas industry. The company is now a wholly owned subsidiary of 3sun Group and it is expected that 40 new jobs will be created between Aberdeen, Gourdon and Great Yarmouth within the next 12 months.
Graham Hacon, managing director at 3sun Group, said: "The company has grown steadily and significantly throughout its six years in operation. Due to the impressive financial outcomes of the past few years, we have used 2012/13 to re-invest some of the company's funds into increasing 3sun Group's capabilities and global presence. This is in order to reach a number of future milestones, and will be highly beneficial in the long run which is evident from our 2013/14 financial predictions.
"We have established a strong base in the UK and the acquisition of RRC Controls Services has bolstered our footprint in Aberdeen, whilst giving us the ability to serve the global subsea market, offering full turnkey engineering solutions. This is set to create additional jobs across the Group, whilst providing an increased support structure to our clients."